Need to sell gold?
Let me guess.
While you knew there was a place you could sell gold coins and bullion. You didn't know you could also sell old, unwanted jewelry too.
Or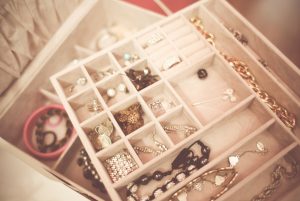 maybe you were decluttering. But you didn't want to just give away jewelry you paid good money for. So, you checked Google and found us!
While the concept of jewelry recycling has been around for many years, most people don't know it's a popular, easy, and quick way to get paid for any jewelry, coins, or bullion you no longer want.
For example, just like when you resell your old clothes, car, or furniture, you can also sell gold or jewelry to put a little extra cash in your pocket.
SO, WHAT WOULD YOU LIKE TO SELL?
Take a look at our list below.
However, if you don't see what you want to sell on the list, give us a call at 901-324-4009.
But, really, as long as it's gold, silver, platinum, or diamonds, we can pay you cash for it.
Or you can stop by anytime. In fact, no appointment is necessary and there usually isn't any wait time. As much as we love chatting, we try to take care of our customers in 5 to 10 minutes.
GOLD
SILVER
PLATINUM
DIAMONDS
COINS
Gold Jewelry
Chains
Necklaces
Rings
Class Rings
Gemstone Rings
Dental Gold
Pendants
Bracelets
Broken Jewelry
Fine Jewelry
All Gold
Silver Jewelry
Chains
Necklaces
Rings
Pendants
Bracelets
Silverware
Tea Sets
Platters
Candlesticks
Broken Jewelry
Fine Jewelry
All Silver
Platinum Jewelry
Chains
Rings
Pendants
Bracelets
All Platinum
Earrings

Engagement Rings
Loose diamonds
Wedding sets
Wedding rings
All Diamonds

Rounds
Bars
Ingots
All gold coins
All silver coins
All plat. coins
All bullion
CALL US TODAY AT 901-324-4009 or VISIT US AT 3129 POPLAR AVENUE.